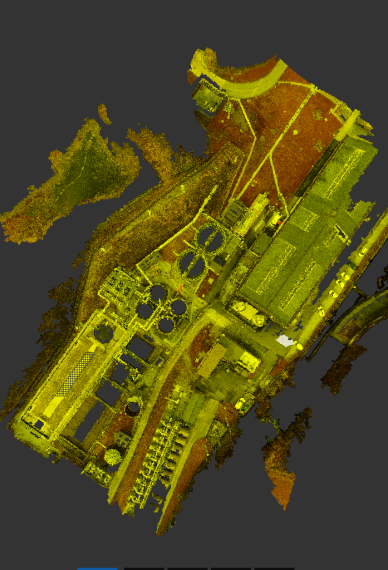 UAV Surveys
UAV surveying is a fast and efficient method of data collection which has a range of applications in topographic and route surveys, urban planning and mapping, construction and mining and visual inspection surveys.
An aerial survey using a unmanned aerial vehicle (UAV) such as a drone can provide a fast and efficient method of capturing data over large areas in a short period of time. This is a fantastic option for large route or topographical surveys, volume and cut&fill surveys on large construction or mining sites as well as for urban planning and flood defence planning.
The use of UAV'S for inspection surveys provides safer access to assets which are hazardous, dangerous or difficult to access such as high voltage powerline and towers, flare stacks both on and off shore as well as high-rise buildings. UAV inspections reduce the risk to personnel by having the operator in a safer environment that what otherwise might be to undertake the same work. By providing a range of products that can be shared and viewed multiple times in the office by engineers, the number of visits and personnel required to attend site is reduce, again making the works safer.
Both survey specifications and deliverables can be designed to suit our clients specific project requirements including video footage, still photography and thermal camera imagery which provide valuable information for engineering inspections. 3D point clouds, terrain models and photo realistic reality mesh can be extracted using photogrammetric techniques or LiDAR and used for planning, mapping and modelling projects, design and engineering projects as well as forming the basis for large scale topographical surveys.
Our UAV survey team have the necessary training and skills to be able to operate commercially and all our surveys are meticulously planned and overseen by a CAA approved pilot.
The benefits of UAV Surveys
Fast and efficient data collection, covering large areas quickly and ability to inspect inaccessible or dangerous assets.
Range of applications and deliverables to suit your project requirements.
Generation of 3D terrain models and photo realistic reality mesh using latest photogrammetric methods.
Inspection surveys using 4k video, still photography with up to 30x zoom and thermal imaging.